Waldemar Baszanowski (Poland): Magician of the Split Style Techniques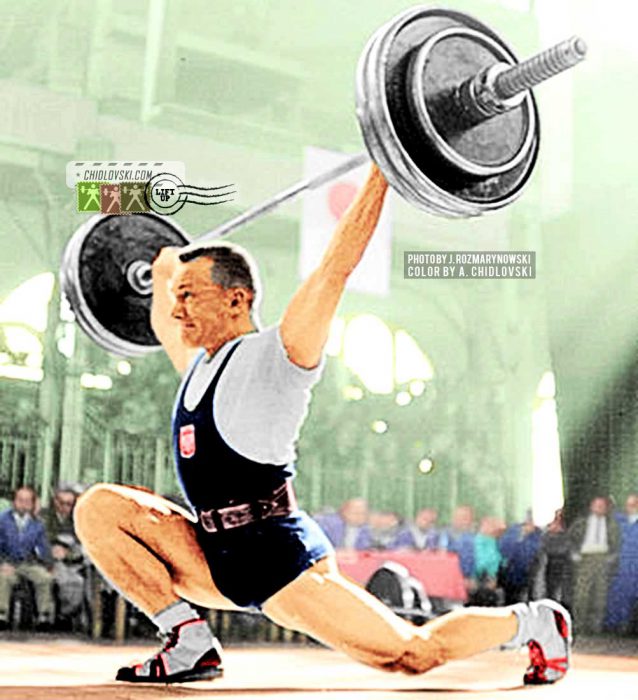 The History in Color series features a color version of the famous split snatch lifting by legendary Polish lightweight Waldemar Baszanowski.
Waldemar Baszanowski was one of the greatest weightlifters of all time and nations. His greatness could be attributed to all the awards and medals that he won throughout his remarkable career as well as to his brilliant weightlifting techniques.
At the beginning of his career, Baszanowski used split style for both snatch and clean lifts. Beginning from 1964, Baszanowski swiched to squat style in the snatch and continued to perform split style clean in the competitions.
The footage below shows Waldemar Baszanowski completing a split style snatch at the 1962 World Championships in Budapest.