Sung-Jip Kim (Korea): 역도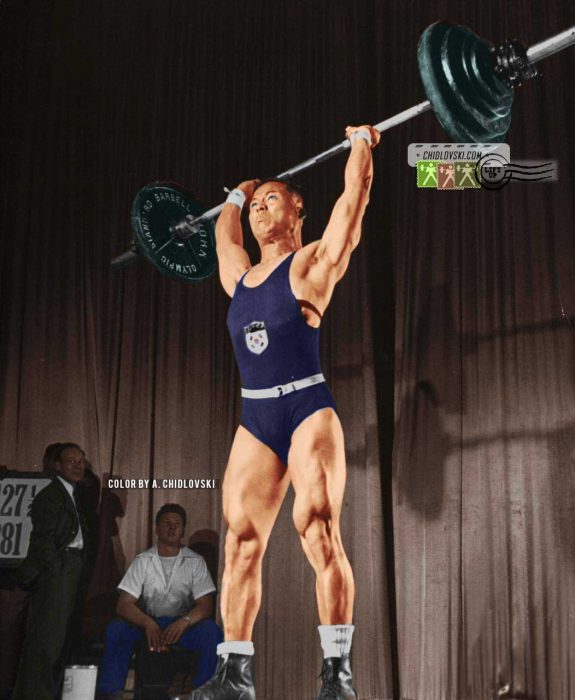 History in Color:
September 27, 1947, Philadelphia, USA – Middleweight Sung-Jip Kim of Team Korea wins a bronze medal in the 75kg class at the 1947 World Championships in Philadelphia, PA.
Sung-Jip Kim (1919-xxxx) was a milestone Korean Olympic weightlifter. He won the first ever Olympic medal for Korea. It took place on August 10, 1948 at the 1948 Summer Olympics when Kim became a bronze medalist in the 75kg class in London. Sung-Jip Kim  won the press part with the Olympic record of 122.5kg and finished thirds overall behind Frank Spellman and Peter George (both Team USA) with a total of 380kg.
Sung-Jip Kim was a 3x Olympian of Korea. Besides London, he competed at the Summer Olympics in Helsinki (1952) and in Melbourne (1956).  Both times, Kim competed as a middleweight and won bronze medal in 1952 and 5th place in 1956.
Besides his prominent performance at the Olympics, Sung-Jip Kim won a bronze medal at the World Championships (1947, shown on the cover photo) and a gold medal at the 1954 Asian Games in Manila.