Happy Labor Day Weekend to All Iron Game Fans!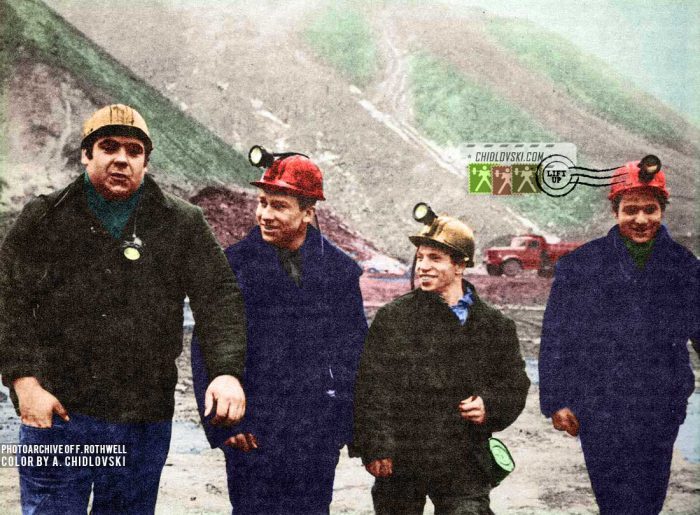 On this cover History in Color photo, a crew of miners goes to work in Shakhty, Russia in the early 1970s.
All of the miners are happy and in a great mood.
No wonder, two of them are Olympic weightlifting celebrities – 2x Olympic Champion Vasily Alexeev (1st left) and Olympic champion Alexey Vakhonin (3rd left).
I am not sure how many of you are miners, as well as I am not sure how many times famous weightlifters actually went down to the mining shaft.
Anyway, have a great weekend and Happy Labor Day to all!