Ruben Manukyan (Armenia, USSR): Grace of Strength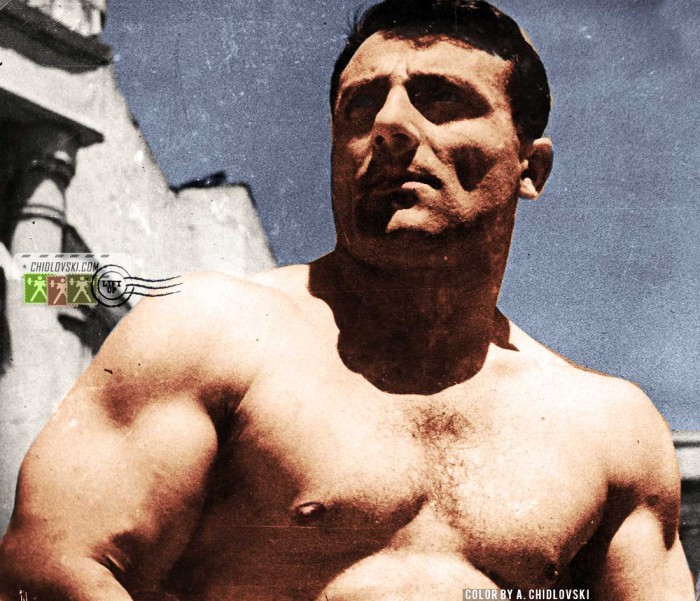 The History in Color series presents a color version of the photos of Ruben Manukyan (1906-1978) of Yerevan Armenia, one of the most impressive Soviet weightlifters of the 1930s.
Ruben Manukyan was a legendary phenomenon in the history of this sport.
He competed for the Dynamo Yerevan club and was known for his strength lifts, especially one snatch lifts. Manukyan set 10 USSR records in the left hand and right hand lifts in the middle heavyweight class .
For one of his records, Ruben got a special award. It was a Harley-Davidson motorcycle and supposedly it was the only Harley-Davidson not only in his native Armenia but in the whole Soviet Union at the time.
But the real fame of Manykyan was definitely about his look and feel, the way he was built. He had an amazing body of an athlete.
Ruben was truly a grace of strength and projected a great image of a weightlifter.