Grigory Novak (USSR): World Wide Premiere in Paris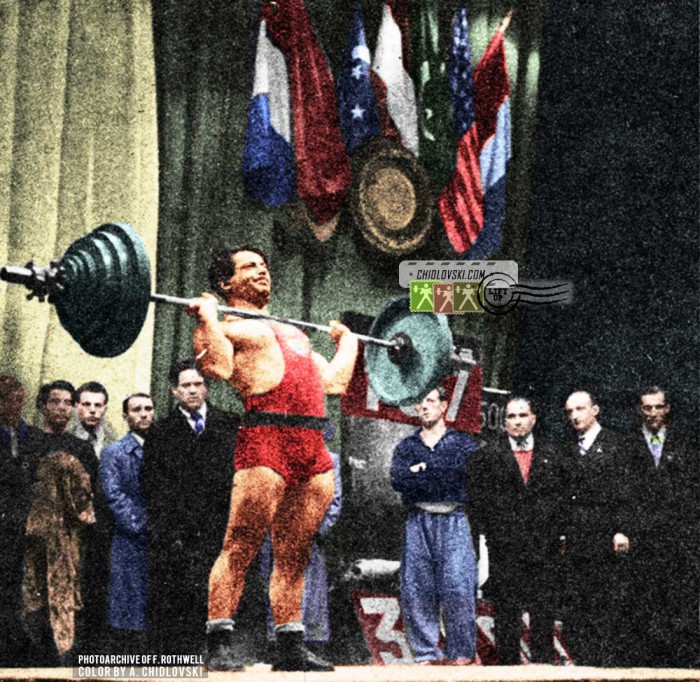 History in Color:
October 19, 1946, Paris, France – 27-year old Grigory Novak of Team USSR makes a bold first appearance at the World Championships in Paris.
It was the first World Championships ever for the Soviet weightlifters. Grigory Novak won the World title in the 82.5kg class and became the first ever Soviet champion in the World in all sports.
The Soviet fans instantly got a national hero in Grigory Novak. He became one of the most popular sports personality in the country.
As for the World of Olympic weightlifting, they got a new king of the press lift. Grigory Novak is still being remembered as one of the most impressive strict style pressers of all times and nations.