Rolf Maier (France)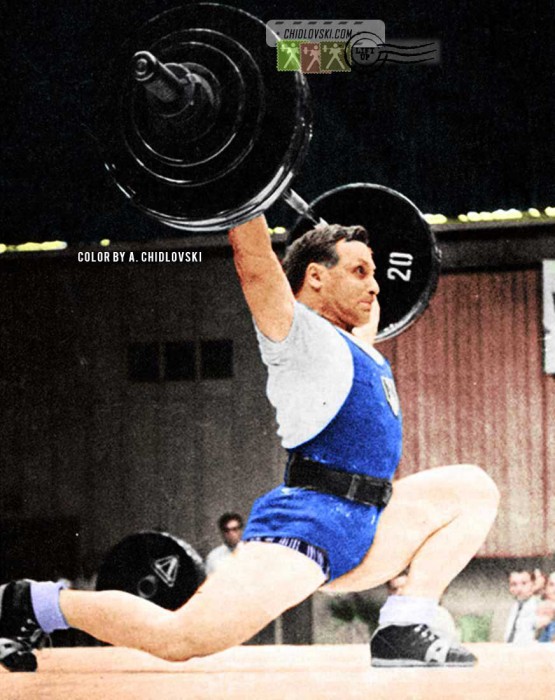 The History in Color series presents a color version of the photo of Rolf Maier, one of all-time best French weightlifters and coaches in Olympic weightlifting.
Rolf Maier (b. 1936) belongs to the generation of French weightlifters of the 1960s that revolutionized this sport in terms of training methodology and systematic approach in training and technique for French lifters.
As an athlete, Maier won 13 national championships of France and set all national records in his weight class.
On the international arena, he was a 3x Olympian and competed for France in the 75kg class at the Summer Olympics in Rome (1960, 11th place), Tokyo (1964, 7th place) and Mexico City (1968, 9th place). He won a bronze medal at the 1965 Europen Championships in Sofia, Bulgaria.
Rolf Maier was a slick split style technician in both snatch and cj and earned a reputation on a consistently progressing athlete in his performance at the competitions.
After retiring from being an athlete, Rolf Maier became an outstanding coach. One of the best experts on French weightlifting, Emmanuel Legeard wrote that "Rolf Maier was not only one of France's greatest weightlifting champions, but one of the greatest coaches in the world." He trained such brilliant French weightlifter as Daniel Senet, who became a vice champion of the 1976 Summer Olympics in Montreal and won a gold in the snatch program at the 1981 World Championships in Lille.