Peter George: American Weightlifting Classics in Action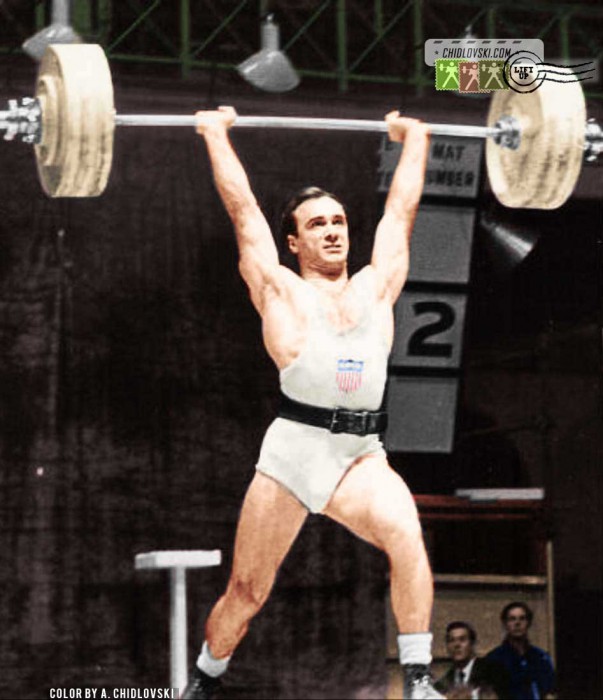 History in Color:
November 24, 1956, Melbourne, Australia – Legendary Peter George of Team USA competes in the 75kg class at the 1956 Summer Olympics in Melbourne and wins his 3rd Olympic medal at his 3rd Olympics.
Peter George competed for the United States at the Summer Olympics in London (1948), Helsinki (1952) and Melbourne (1956). He won one gold and two silver medals!