Ibragim Samadov Wins the World Title in 1991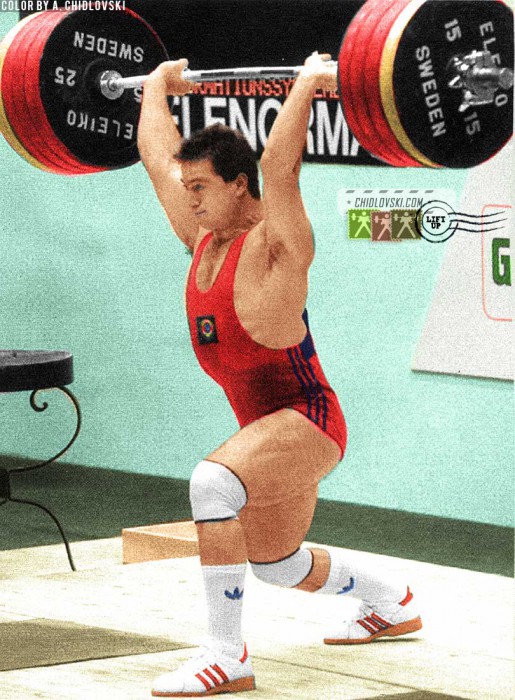 August 1, 1991, Donaueschingen, Germany – Ibragim Samadov of Team CCCP lifts 205kg in his last clean-and-jerk attempt and becomes a World champion in the 82.5kg class at the 1991 World Championships in Donaueschingen.
In many ways, it was a historical milestone performance.
On the one hand, Samadov became the first Chechen World champion. On the other hand, he became the last Soviet light heavyweight to win the World title!
Another Special Note:
On July 18, 2018, Ibragim Samadov celebrates his 50th Birthday!
Happy Birthday, Champion!