Zygmunt Smalcerz (Poland)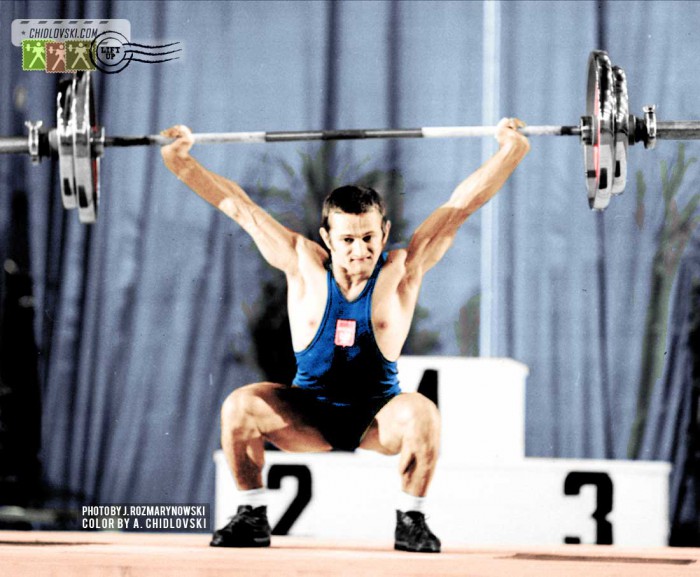 September 20, 1969, Warsaw, Poland – Zygmunt Smalcerz of Team Poland makes his debut for the national weightlifting team in the 52kg weight class at the 1969 World Championships in Warsaw.
Zygmunt Smalcerz (b. 1941) was an outstanding Polish flyweight athlete of the 1970s.
Nicknamed as "Polish Gulliver" by his teammates, Smalcerz was a 2x Olympian (1972, 1976), Olympic champion (1972), 3x World Champion (1971, 1972, 1975), 4x European Champion (1971, 1972, 1974, 1975) and a world record holder in the 52kg class. By all means, Zygmunt Smalcerz one of the best flyweights in the history of this sport.
On the national level, Smalcerz was a 6x Polish champion and 21x national record breaker.