Anatoly Kozlov (CCCP)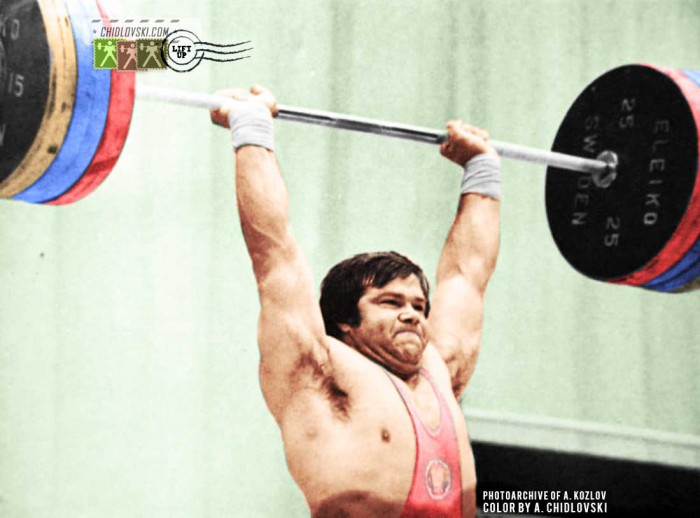 Anatoly Kozlov (b. 1955) of Kholmsk, Russia had a phenomenal year of 1977 in Olympic weightlifting.
On April 8, 1977, at the 1977 Russian Federation (RSFSR) Championships in Volzhsky, Russia, 22-year old  sub heavyweight Anatoly Kozlov won the 100kg class with 2 world records – 170kg snatch and 377.5kg total.
A month later, on May 8, 1977, Anatoly Kozlov won the 100kg class of the 1977 USSR Championships in Rostov, Russia with 4 new world records – 172.5kg and 175kg in snatch, 382.5kg and 387.5kg in total.
Four month later, young promising sub heavyweight Anatoly Kozlov was selected to compete for the Team CCCP Weightlifting at the 1977 World Championships in Stuttgart, Germany. Anatoly had a big battle for the gold against Helmut Losch of East Germany. Both finished with the same total – 367.5kg but Kozlov's bodyweight was 0.3kg lighter.
At 22, Anatoly Kozlov became a World and European champion.