Klas -Ove Johansson (Sweden)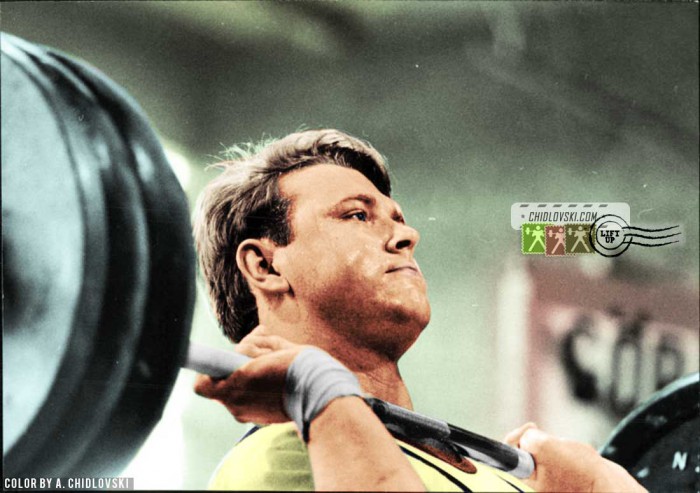 History in Color presents a photo of one of the most impressive Swedish Olympic weightlifters of the late 1960s – 1970s Folke Klas-Ove Johansson.
Ove Johansson (b.1943) competed in the super heavyweight for his native Sweden.
Johansson represented his country at two Summer Olympics – in 1968 and 1972. At his last Olympics in Munich, his bodyweight was 127.95kg and he took the 9th place.
Ove Johansson is one four Swedish members of Club 500 with his best total of 3 lifts as 552.kg (1972, rank # 37)
| | | | | | | | | | | |
| --- | --- | --- | --- | --- | --- | --- | --- | --- | --- | --- |
| 37 | Johansson, Klas-Ove | 552.5 | 1943 | SWE | 129 | 203 | 150 | 200 | | 1972 |
| 58 | Johansson, Bo Valdemar | 542.5 | 1945 | SWE | 90 | 183 | 155 | 206.5 | Sundyberg, SWE | 1971.11.14 |
| 97 | Bettembourg, Hansjorg | 527.5 | 1944 | SWE | 110 | 196 | | | Öjebyn, SWE | 1972.02.20 |
| 207 | Bruch, Ricky | 505 | 1946 | SWE | 130 | 175 | 140 | 190 | URS | 1970 |