Golden Age of American Weightlifting: Secrets in a Nutshell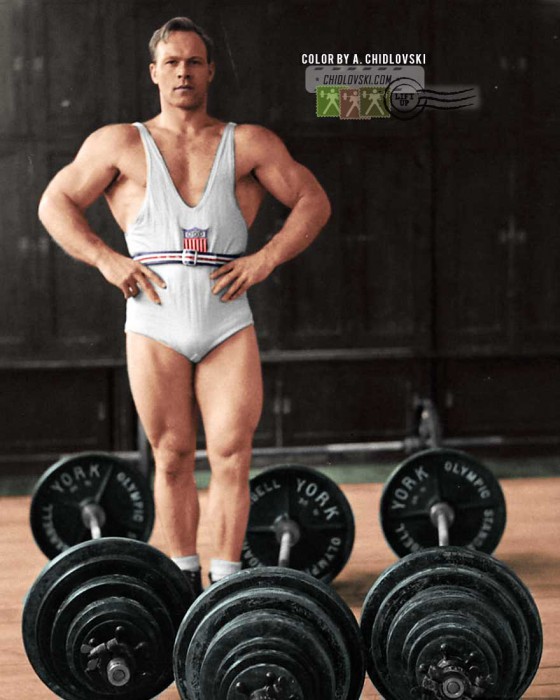 The History in Color cover photo brings back a "look in color" on the Golden Age of American Olympic Weightlifting.
This is a photo of legendary Norbert "Norb" Schemansky taken during the 1952 Summer Olympics.
In Helsinki, Schemansky won the gold in the 90kg class and set world records in the snatch, clean-and-jerk and total. It was a brilliant performance by Norbert.
The cover photo is obviously a staged photo session. In many ways, it reveals the secret behind the successes of American weightlifters of the Golden Age era.
It's very simple actually – honor, dedication, superb mental preparation and, yes… the York Barbell.
Of course, there is more in there. But, this is just in a nutshell.