Neno Terziyski (Bulgaria)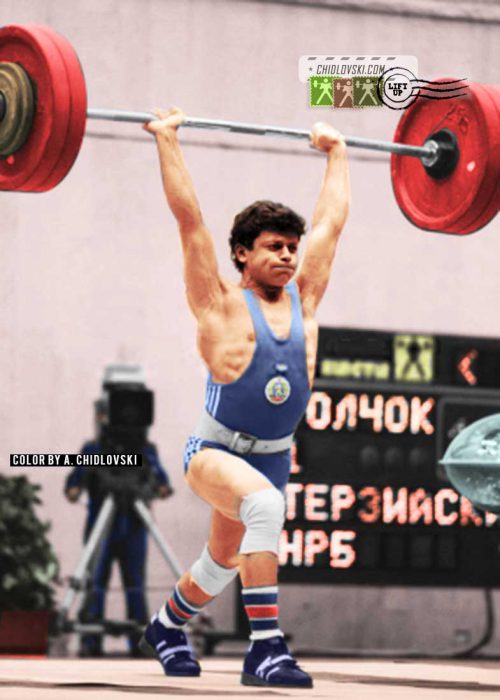 October 22, 1983, Moscow, Russia – 19-year old flyweight Neno Terziyski of Team Bulgaria wins his first World title with a world record total of 260kg at the 1983 World Championships in Moscow.
Neno Terziyski went on to win 3 World Championships (1983, 1985, 1987) and 4 European Championships (1983, 1984, 1985, 1986).
He competed for Bulgaria at the 1992 Summer Olympics in Barcelona (4th place).
In his career Neno set 12 world records.