Chuck Vinci (1932-2018)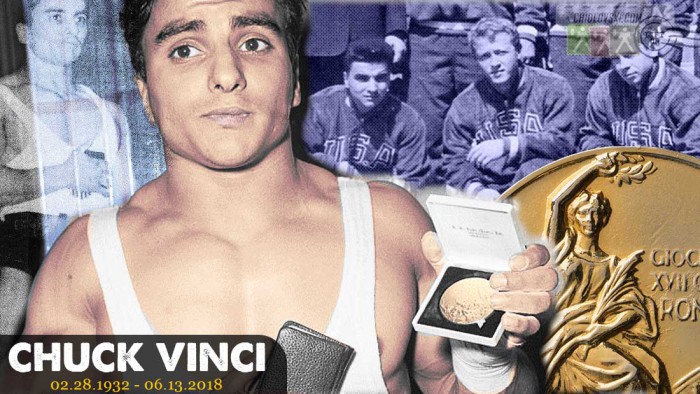 Very sad news came from Cleveland, OH.
Chuck Vinci died on June 13, 2018 at 85.
Vinci was a two-time Olympic champion in weightlifting. He won the bantamweight class at the 1956 Games in Melbourne and the 1960 Games in Rome.
He set 12 world records and was one of the best clutch athletes in Olympic weightlifting.
He was the father of 8 children.
Our deepest condolences to the family and friends of Mr. Chuck Vinci.
RIP, Champion!
---
CLEVELAND – Chuck Vinci, one of the greatest Olympic athletes in Cleveland history has passed away in  Elyria.

Vinci was a two-time Olympian in weightlifting. He competed in the 1956 games in Melbourne and in the 1960 games in  Rome, winning gold medals in both. He was also the holder of 12 world records.

After he retired from active lifting, he continued to be a strong force in the sport, inspiring many young lifters.

Vinci was 85. He was the father of 8 children. Funeral arrangements are pending.