Swiss Sharp Lifter of the 1970s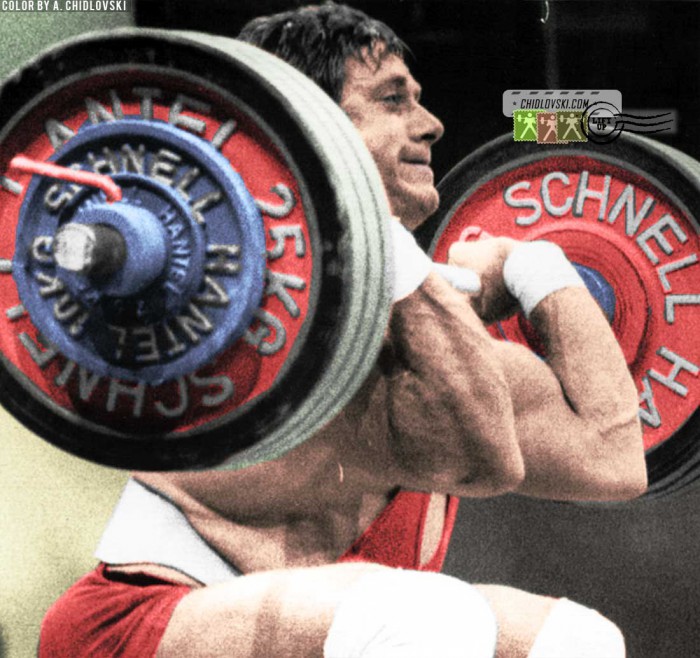 History in Color:
September 24, 1977, Stutthart, Germany – Michel Broillet of Switzerland competes in the 100kg weight class at the 1977 World and European Championships in Stuttgart.
Michel Broillet (b. 1944) was one of the top contenders to the medal stand in the competitions of the 1970s.
In many ways, he was a unique athlete. Unlike most of the champions of the time, Broillet wasn't a professional athlete. He had a day time job and trained for about 8-10 hours per… week in the after hours.
On the other hand, at the same time with his Olympic weightlifting tournament, Michel Broillet competed in the bodybuilding contests. It was relatively common in the early decades of Olympic weightlifting but rather unusual at the time when Olympic weightlifting became a specialization for athletes.
At the 1977 World and European Championships in Stuttgart, Broillet won a gold medal in the snatch (170kg) in the newly created sub heavyweight class.
Michel Broillet was a world record holder and represented Swithzerland at the 1976 Summer Olympics. He also won bronze at the World Championships in 1977 and at the European Championships in 1977 and 1978.