Super Heavyweights Line-up in Fergana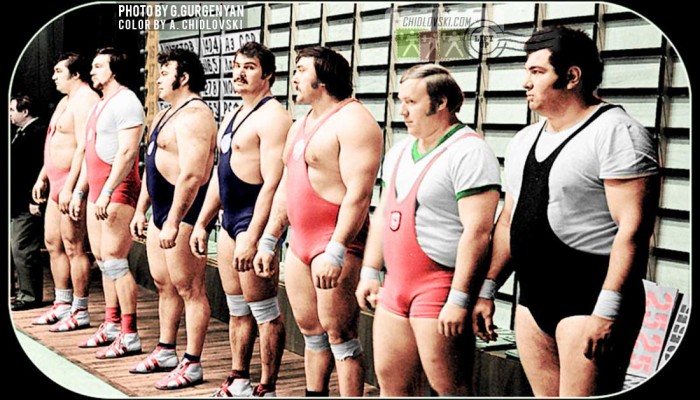 History in Color:
December 12, 1978, Fergana, Uzbekistan – Top Soviet super heavyweights are ready to pursue the 1978 USSR cup in 1978 (left to right):
Viktor Okorokov (Smolensk, Russia), N/A, Gennady Gusev (Vladivostok, Russia), Anatoly Pisarenko (Kiev, Ukraine), Alexander Bolrodin (Moscow, Russia), Buynitsky, Sergey Ayrapetov (Baku, Azerbaijan)
Viktor Okorokov won the Cup with 415kg total. He also won the USSR Championships in snatch (185kg) and clean-and-jerk (230kg).
20-year old Anatoly Pisarenko took the 3rd place.