Vladimir Kuznetsov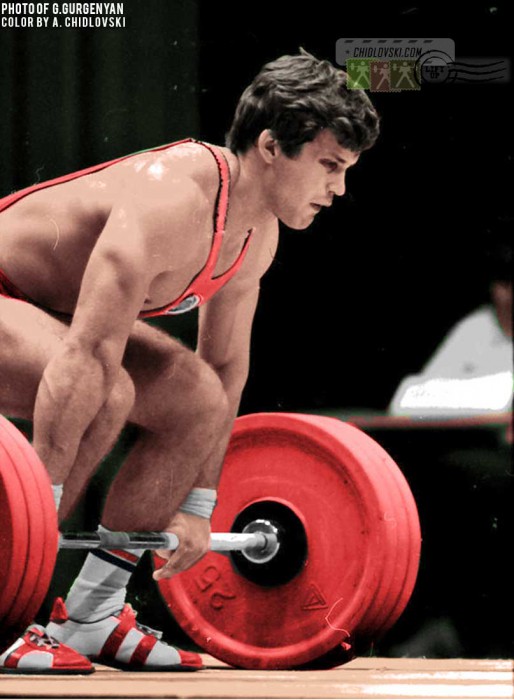 History in Color:
Vladimir Kuznetsov, middleweight of Spartak Krasnodar is about to begin a clean-and-jerk lift at the 1989 USSR Championships in Frunze, Kirgizia.
Vladimir Kuznetsov (b. 1963) was one of the brightest Soviet athletes in the 75kg class in the 1980s.
Kuznetsov was a graduate of Olympic weightlifting school in Krasnodar, Russia. He was a World vice-champion in 1983and a European champion (1990, 1992). He was a world record holder in the middleweight which was dominated by Bulgarian athletes and his weight class was a tough class to win for Team CCCP at the time.
On the national level, Kuznetsov won 3 gold medals at the USSR Championships (1983, 1984, 1986) and 3 gold medals at the USSR Cups  (1982, 1985, 1986).