Bulgaria 3 CCCP 1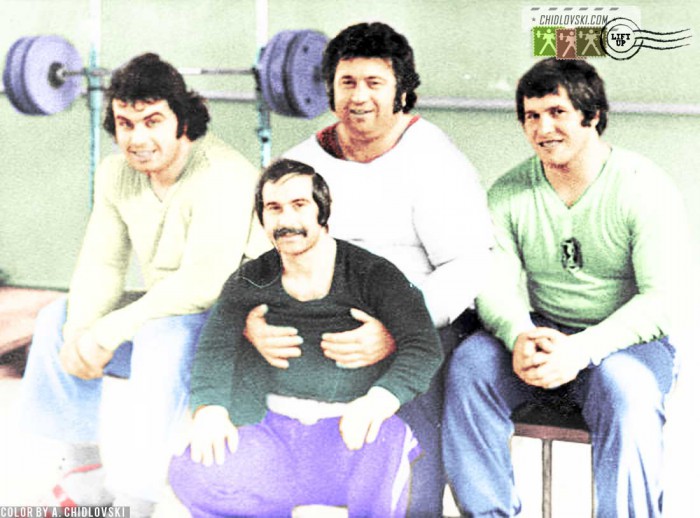 3:1? It ain't some soccer game scoreboard. Just a counter for the athletes' country representation on the History in Color cover photo (left to right):
Yevgeny Popov (Bulgaria, 110+kg), Georgi Todorov (Bulgaria, 60kg), Aslanbek Yenaldiev (USSR, 110+kg) and Valentin Khristov (Bulgaria, 110kg)
My guess the original black-and-white photo was taken during the joint Soviet and Bulgarian training camp in Tsaghkadzor, Armenia before the 1980 Summer Olympics.