To Moscow!.. To Moscow!..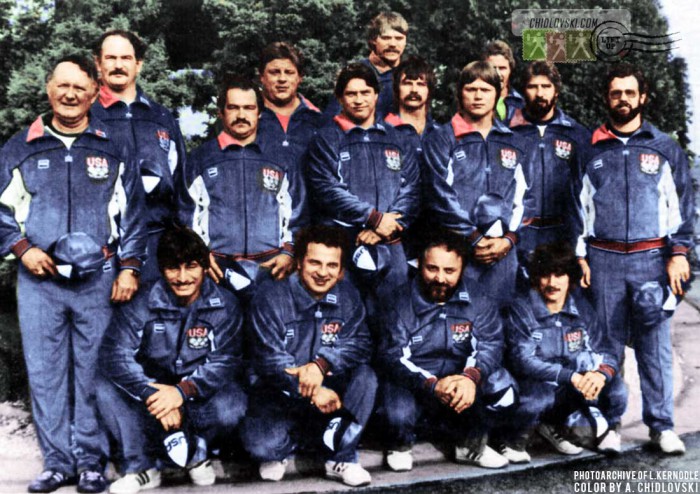 This is not me.
This is a quote from the "Three Sisters" by Russian playwright Anton Chekhov.
On the History in Color cover photo, Olympic Team USA Weightlifting 1980 prior to the 1980 Summer Olympics in Moscow (left to right):
Front row:
Mike Cohen (82.5kg), Mike Karchut (82.5kg), Joe Puleo (90kg), Cal Shake (67.5kg);
Back row:
Dick Smith (manager), Tom Stock (110+kg), Jim Curry (90kg), Jerry Hannan (110+kg), Brian Derwin (100kg), Kurt Setterberg (100kg), Mark Cameron (110kg), Luke Klaja (90kg), Guy Carlton (100kg), Bob Giordano (110kg), Jim Schmitz (coach)
Very much like in the Chechov's play, trip to Moscow didn't happen for Team USA in 1980.