Getting Ready For the Olympics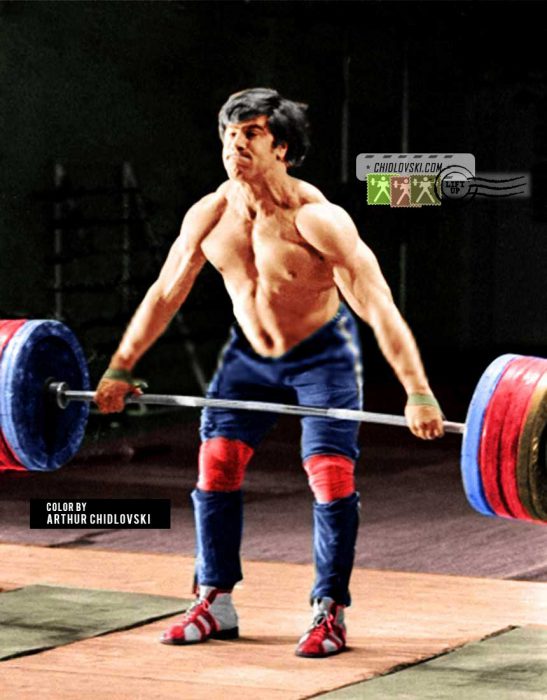 History in Color:
Legendary Soviet athlete David Rigert of Shakhty, Russia is training to compete at the 1980 Summer Olympics in Moscow.
Note: While enhancing the original black-and-white photo to color, I had no information on what weight is on the bar and what exercise is being performed by Rigert. The photo was taken during the special training session attended by the media and many shots were taken for publicity. So, the color coding of the weights might be off. I did it based on the shades and tones on the original photo.