Norair Nurikyan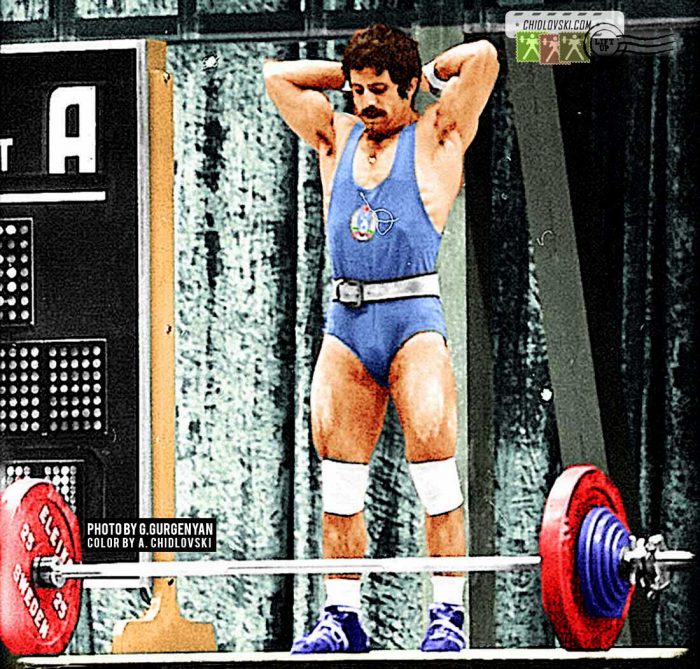 History in Color:
September 16, 1975, Moscow, Russia – Olympic champion Norair Nurikyan of Team Bulgaria competes in the 56kg weight class at the 1975 World Championships in Moscow.
Norair Nurikyan (b. 1948) is one of the key figures in the history of Bulgarian weightlifting. Discovered and brought up as an athlete by legendary Ivan Abadzhiev, Nurikyan became the first Olympic champion in weightlifting for Team Bulgaria when he won a gold medal in the featherweight at the 1972 Summer Olympics in Munich.
At the 1975 World Championships in Moscow (shown on the cover photo) Nurikyan bombed out. However, a year later, mighty Norair Nurikyan won his second Olympic gold medal at the 1976 Summer Olympics in Montreal. Unlike in 1972, he did it in the 56kg class.