Coaches and Athletes: Kakhiashvili and Grikurov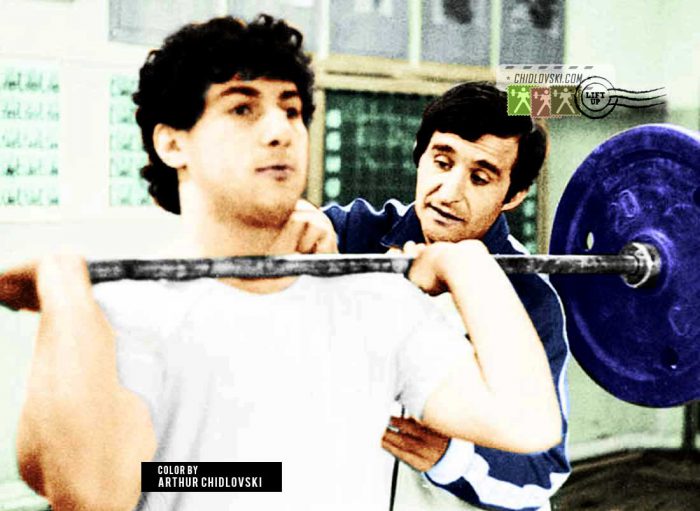 History in Color:
Young Georgian weightlifter Kakhi Kakhiashvili and his coach Ivan Grikurov during the training in Tskhinvali.
In a years to come, both will become legends in Olympic weightlifting world. Kakhi Kakhiashvili won three Summer Olympics (1992, 1996, 2000) and Ivan Grikurov became a world famous coach, one of the best in individual preparation of athletes.