Ozimek of Poland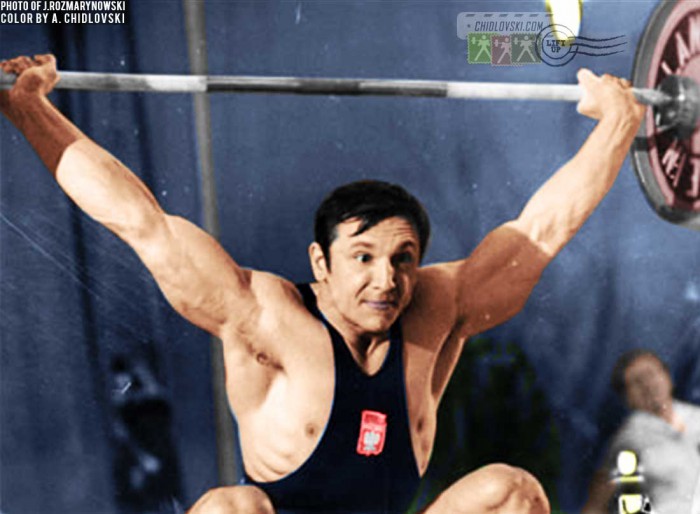 History in Color:
Outstanding Polish light heavyweight Norbert Ozimek competes at the 1969 World Championships in Warsaw, Poland.
Norbert Ozimek (b. 1945) was one of the lead athletes of Team Poland with such star Olympic weightlifters as Waldemar Baszanowski, Marian Zielinski, Ireneusz Palinski and more that made Polish team one of the best in the world back in the 1960s – early 1970s.
Ozimek competed for his country at two Summer Olympics – in Mexico City (1968, bronze medal, 82.5kg) and in Munich (1972, silver medal, 82.5kg). He won the World title in 1965 and won numerous medals at the World and European championships. In 1967, when the Worlds were cancelled, Ozimek won the first place at the Little Olympics in Mexico.
He set the world record in snatch (148kg) in Tehran in 1965.
Needless to note that during his long career in weightlifting, Norbert Ozimek always competed in the same weight class – in the 82.5kg category.
He was a 5-time champion of his native Poland. After retiring from competitive weightlifting, Ozimek worked as a coach and held the position of the Team Poland head coach.