Athletes and Coaches: Yenaldiev and Dorokhin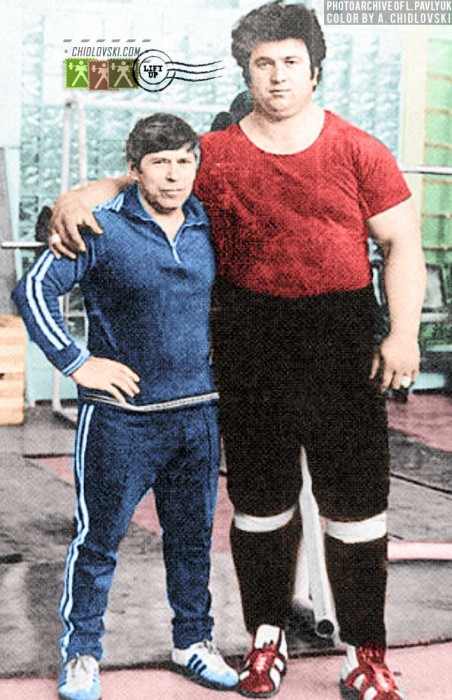 One of the top Soviet super heavyweights of the 1970s, Aslanbek Yenaldiev (right) and his coach Viktor Dorokhin are enjoying a photo session moment in the weightlifting gym in Shakhty, Russia.
The weightlifting school in Shakhty was world famous for its Olympic champions and world class athletes.
David Rigert, Vasily Alexeev, Nikolay Kolesnikov, Alexey Vakhonin, Aslanbek Yenaldiev, Gennady Bessonov, Viktor Tregubov and many more were graduates of the Shakhty Weightlifting.
Rudolf Plyukfelder and Viktor Dorokhin were the key coaches associated with  the famous school in the southern Russia.