Makinen (Suomi)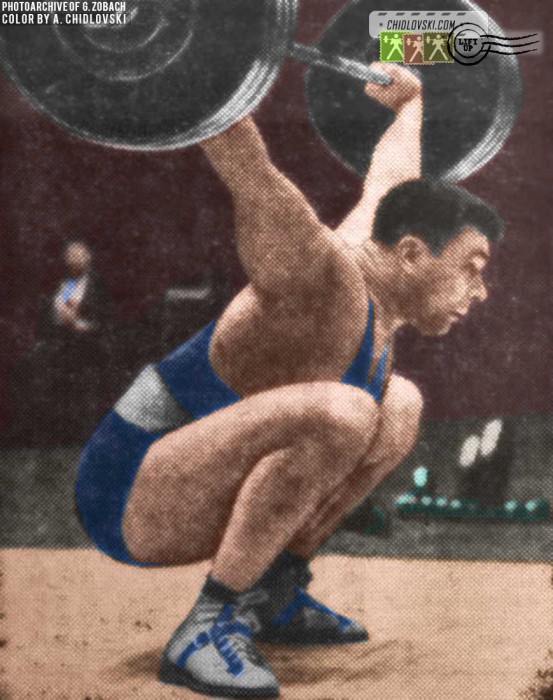 History in color:
4x Olympian, European champion Eino Makinen (1926-2014)  of Tampere, Finland competes in the 90+kg weight class in the weightlifting match between Finland, Estonia and Leningrad in 1961.
Eino "Eikka" Makinen represented his native Finland at four Summer Olympics in Helsinki (1952), Melbourne (1956), Rome (1960) and Tokyo (1964).
He won bronze medals at the Worlds (1955, 1961) and won gold (1955), silver (1954, 1957, 1961) and bronze (1959) medals at the European championships.
He was the first Finnish weightlifter to each the 400kg total and was the key figure of the Suomi weightlifting team in the 1950s.