The Last World Record Of Vasily Alexeev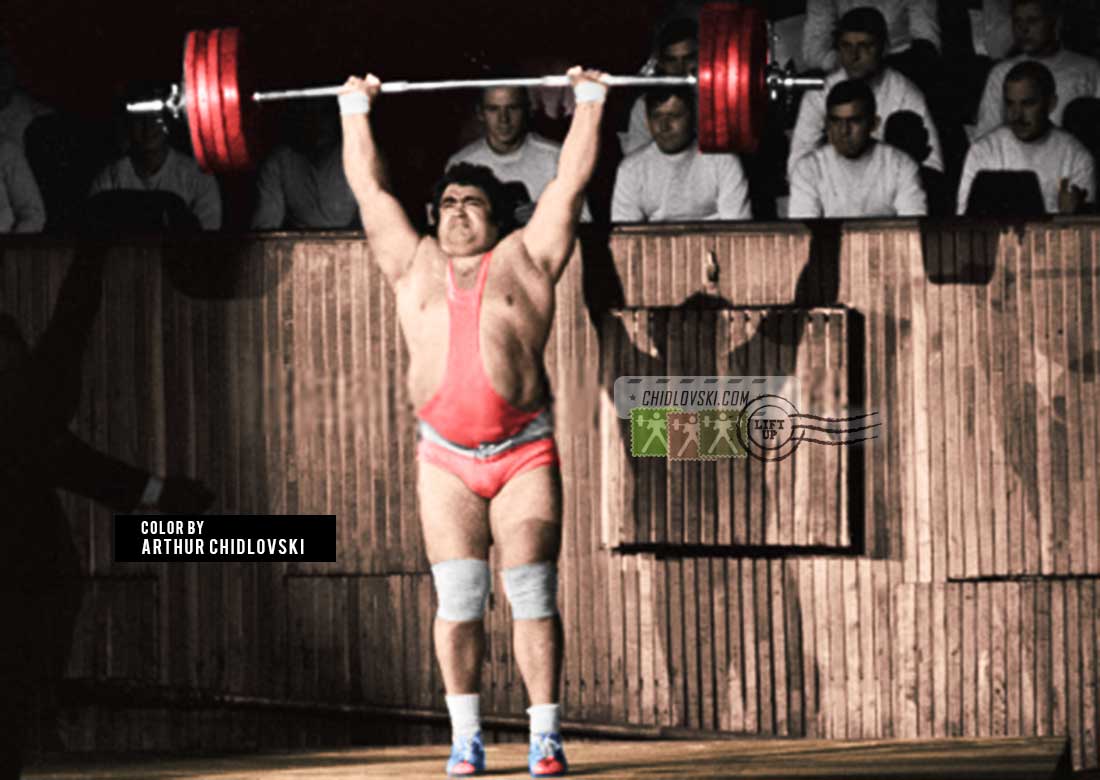 This is a historic moment. In his weightlifting career, Vasily Alexeev set 80 world records and this the very last one set by the super legend.
On November 1, 1977, Alexeev clean-and-jerked 256kg at the national Sports Festival held at Luzhniki Arena to celebrate the 60th Anniversary of the Russian Revolution. Legendary super heavyweight marked the anniversary with lifting overhead the heaviest weight ever.
A few minutes afterwards, the announcer said  to all spectators at the Luzhniki:
"Vasily Alexeev dedicates his world record to the 60th Anniversary of our State!"
Now, it wasn't a tournament or some weightlifting contest.
There were just a few weightlifters challenging the world records in between the big showcase featuring Soviet wrestlers, gymnasts, soccer players, track-and-field athletes… Even hockey players did their SOs in the middle of the show.
Of course, with the importance of occasion, the expectations from weightlifters were high.
Who cares about the average poundage?
We need magic! We need world records!
Crazy, huh?!. And Alexeev did it again.
For the 80th time in his career.
Here is a short video highlights of the event…