Stanley Stanczyk Wins the Gold For the USA (1948)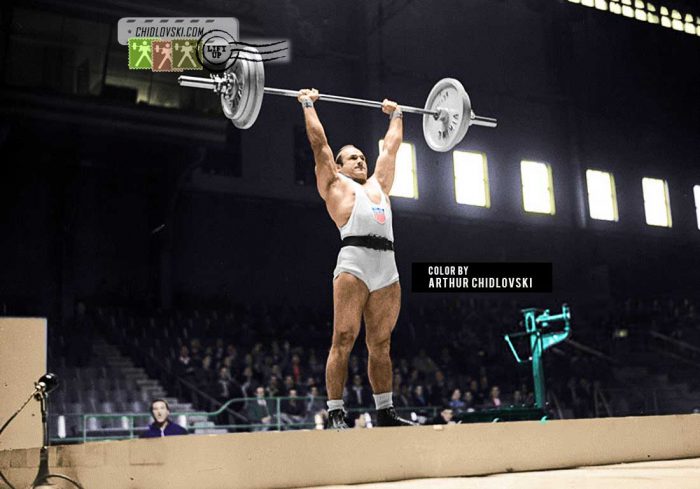 August 11, 1948, London, Great Britain – 23-year old light heavyweight Stanley Stanzyk of Team U.S.A. wins the gold medal at the first post World War II Olympic Games in London.
On his way to the Olympic title, Stanczyk broke all Olympic records in each lift and in total:
130OR + 130OR+ 157.5OR = 417.5OR
Veteran of the war, brilliant Olympic weightlifter and bodybuilding contestant, Stanley Stanczyk was the first American athlete to win World titles in three weight classes – 67.5kg, 75kg and 82.5kg.
Stanczyk was a good sports guy and an easy going personality both when he competed in Olympic weightlifting and when he ran a hotel/bowling alley business after his retirement from sports.