Super Mario In LA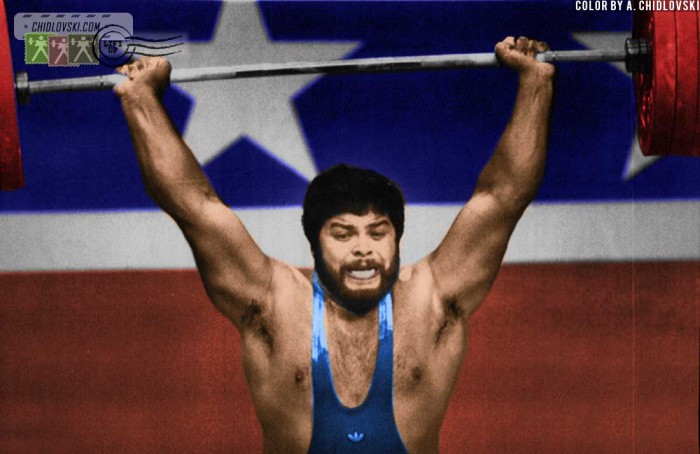 August 8, 1984, Los Angeles, California – Mario Martinez, 27-year old super heavyweight of Team USA, wins a silver medal in the 110+kg class at the 1984 Summer Olympics in Los Angeles.
With lead East European athletes out of the competition due to the boycott of the 1984 Summer Olympics, there were many openings at the medal stands for other athletes in the world.
Mario Martinez of Team USA had a terrific night in the super heavyweight.
He did 6 in 6 with a 185kg final snatch and 225kg final jerk. That gave him a lead with a 410kg total.
But one athlete hadn't even started his clean-in-jerk program. It was Dean Lukin of Australia.
He was 3rd in the snatch with 172.5kg. Lukin started his clean-and-jerk with 227.5kg and reached 400kg in total.
That placed him second after Martinez in the tournament. 10kg less than Mario.
And then… Lukin added 12.5kg for his second attempt and jerked 240kg overhead!
Australian Dean Lukin totaled 412.5kg and became a 1984 Olympic champion in the super heavyweight.