Training With Team CCCP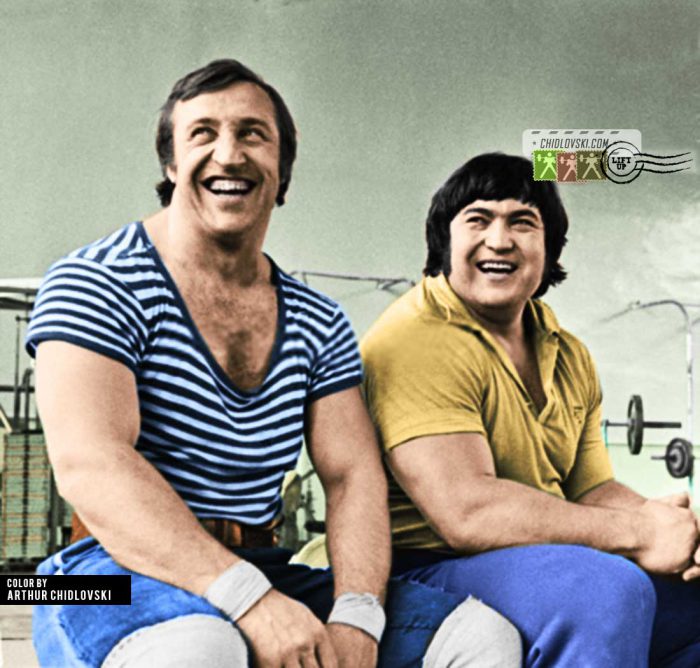 History in Color:
Olympic champions, middle heavyweight Valery Shary of Minsk, Belarus and super heavyweight Sultan Rakhmanov of Dnepropetrovsk, Ukraine are smiling during the training session of the national team in 1979.
Both Shary and Rakhmanov were candidates to compete for the Soviet Union at the 1980 Summer Olympics in Moscow.
A year later, Sultan Rakhmanov won the Olympic champion title in the 110+kg weight class in at the Izmailovo Arena in Moscow.