Serge Reding (Belgium)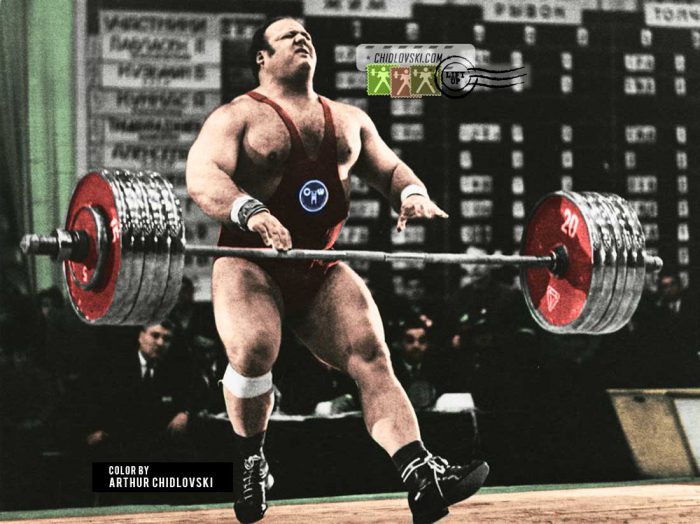 The History in Color cover photo depicts legendary Belgian super heavyweight Serge Reding competing at the international tournaments in Moscow, USSR.
Serge Reding needs no special introduction for anyone who followed the history of the Iron Game.
He was one of the best heavyweights of the 1960s and up to his tragic death at the age of 34 in Manila.
He was a 3x Olympian for Team Belgium in 1964, 1968 and 1972. In 1968, he became a vice champion of the Summer Olympics in Mexico City.
Reding won silver medals at the Worlds 4 times (1968, 1969, 1970, 1974) and became the European champion in 1969. He set 6 world records in his career.
His personal best results were 182.5kg in snatch, 235kg in cj and 412.5kg in total.
Besides impressive lifts and medals, Serge Reding had a super impressive physique. He was 172cm tall and his bodyweight was over 140kg.
Some of his measurements included:
Chest: 142 cm

Waist: 120 cm

Hips: 122 cm

Thighs: 79 cm

Arms: 52 cm

Neck: 50 cm

Calves: 51 cm

Measurement around his shoulders: 165 cm

Shoe size: 43.