Go USA Weightlifting Marathon: Paul Anderson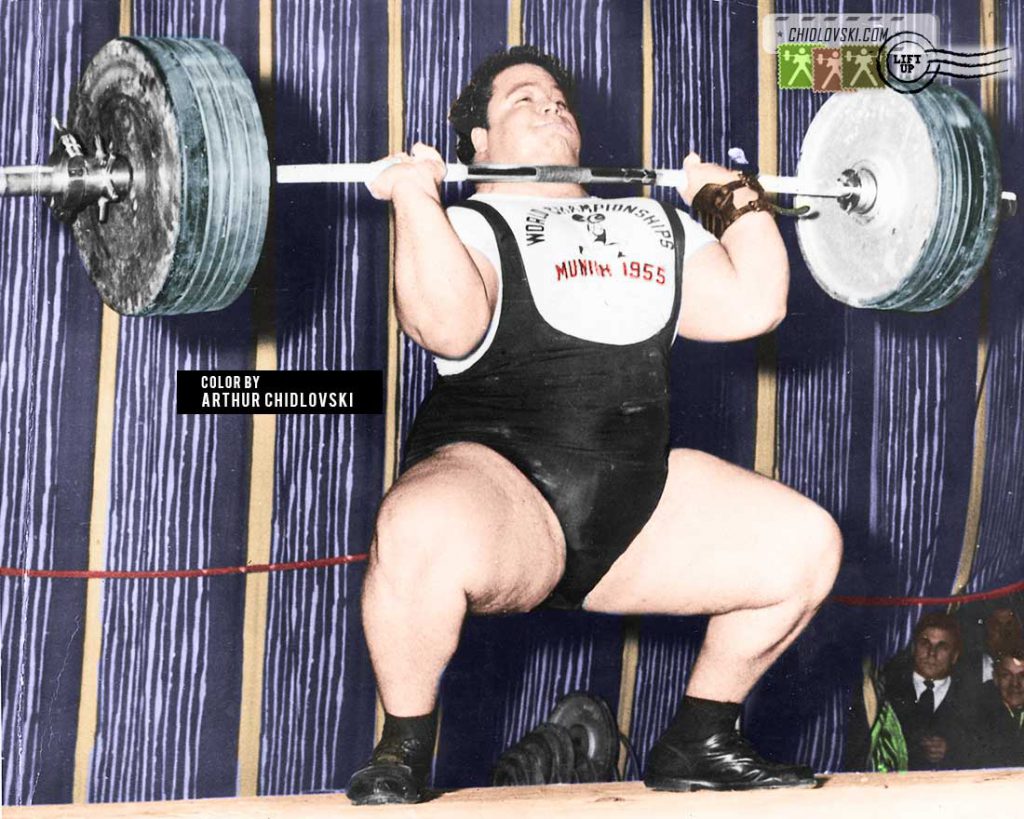 The 2017 IWF World Championships tournament is scheduled to be held in Anaheim, USA from November 27, 2017 to December 5, 2017. The Lift Up and our sub-publications continue the Go USA Weightlifting Marathon superseries of historical articles to cheer up the Team USA and all the fans of the Iron Game who certainly will be following one of the key Olympic weightlifting events of the year.
Back in the times, he was called the "miracle of nature".
The cover photo from our History in Color series showcases legendary Paul Anderson competing at the 1955 World Championship in Munich, Germany.
This was the only World championship Anderson competed in.
His career was short and unforgettable. He played with the world records like those were toy lifts. Without any established lifting techniques, he won the world title in 1955, became Olympic champion in 1956 and set 5 world records.
At the 1955 Worlds, Paul Anderson pressed the world record of 185.5kg and won the title with the world record in total of 512.5kg. The last record stayed in tact for long 5 years. Only in 1960, Soviet super heavyweight Yury Vlasov broke it with 537.5kg in total in Rome.