Go USA Weightlifting Marathon: Mark Cameron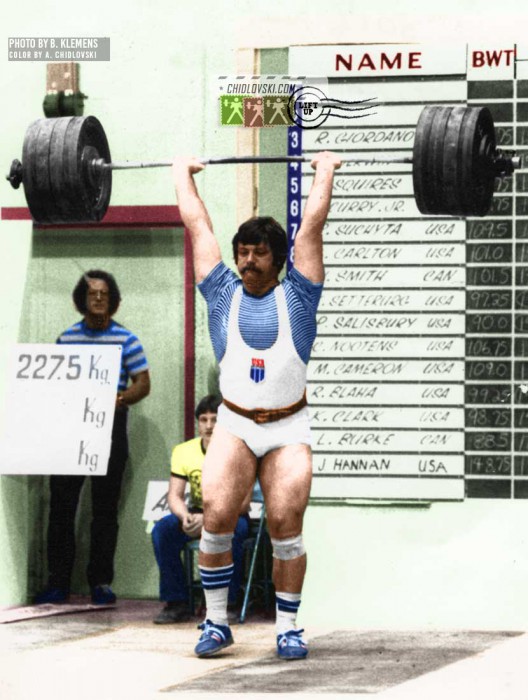 The 2017 IWF World Championships tournament is scheduled to be held in Anaheim, USA from November 27, 2017 t0 December 5, 2017. The Lift Up and our sub-publications continue the Go USA Weightlifting Marathon superseries of historical articles to cheer up the Team USA and all the fans of the Iron Game who certainly will be following one of the key Olympic weightlifting events of the year.
One of the most talented and promising U.S. weightlifters of the 1970s, heavyweight Mark Cameron (b. 1952) competed for the Central Falls Weightlifting Club (RI) and the York Barbell Club (PA).
He held the Senior U.S. National Championship top place on the medal stand from 1975 to 1980.
He was a U.S. Olympian in 1976 and 1980. On the international level, he was a champion of the 1979 Pan American Games, a vice champion of the 1975 Pan American Games and showed the 5th best total (375kg) at the 1976 Summer Olympics in Montreal.