Avset Avsetov (USSR)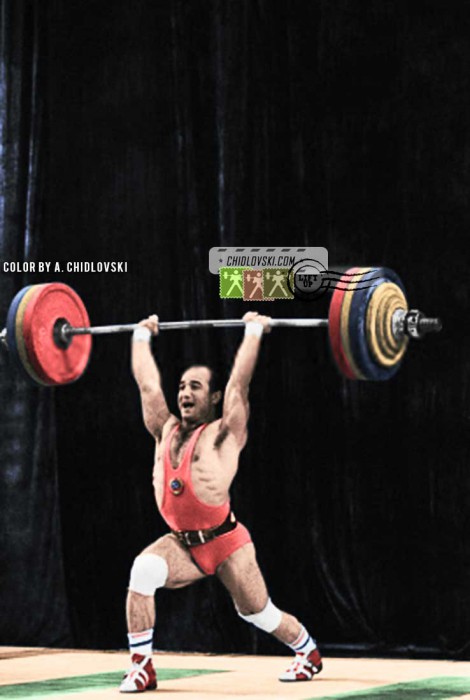 December 1980, Alma Ata, Kazakhstan – Avset Avsetov of the Red Army club (Moscow) sets a national clean-and-jerk record (181.5kg) at the 1980 USSR Cup in Alma Ata.
Avset Avsetov (b. 1956) was one of the strongest Soviet lightweights in the late 1970s and early 1980s. He was a 4x USSR Champion (1980-1982, 1985), USSR Cup winner (1978, 1980, 1981), USSR champion in snatch (1978) and cj (1980, 1981).
In March 1981, he set a world record with a 148.5kg snatch.
Avsetov was a member of Team CCCP Weightlifting but his exposure to the top international tournaments was rather seldom. His weight class (67.5kg) was dominated by Bulgarian athletes. It was unthinkable to outlift Yanko Rusev in his prime and the coaches preferred to double the participants in the heavier classes vs. questionable medal performance in the lighter categories.
Below is a footage with Avset Avsetov competing at the 1982 Baltic Cup in the 75kg class (starts at 01:01:06)
---