Valentin Khristov (Bulgaria)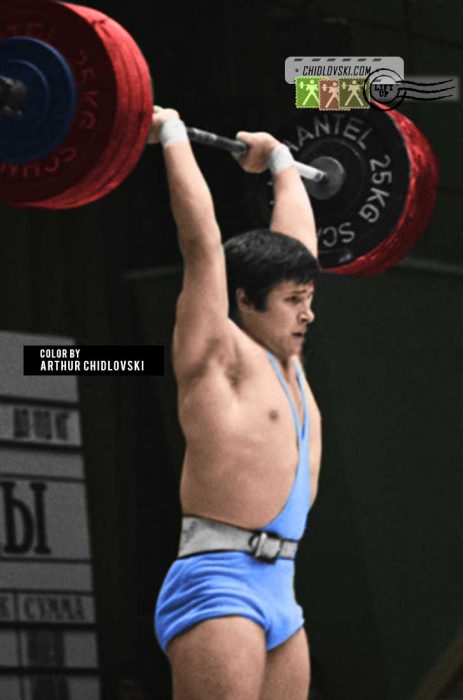 March 19, 1974, Yerevan, Armenia – 17-year old rising star of Bulgarian Olympic weightlifting Valentin Khristov competes at the 1974 Frienship Cup in Yerevan, Armenia.
In his career as a junior weightlifter, Valentin Khristov set 21 world records. One of these records was set at the 1974 Friendship Cup, when Valentin snatched 162.5kg.