Weightlifters in Crystal Palace in London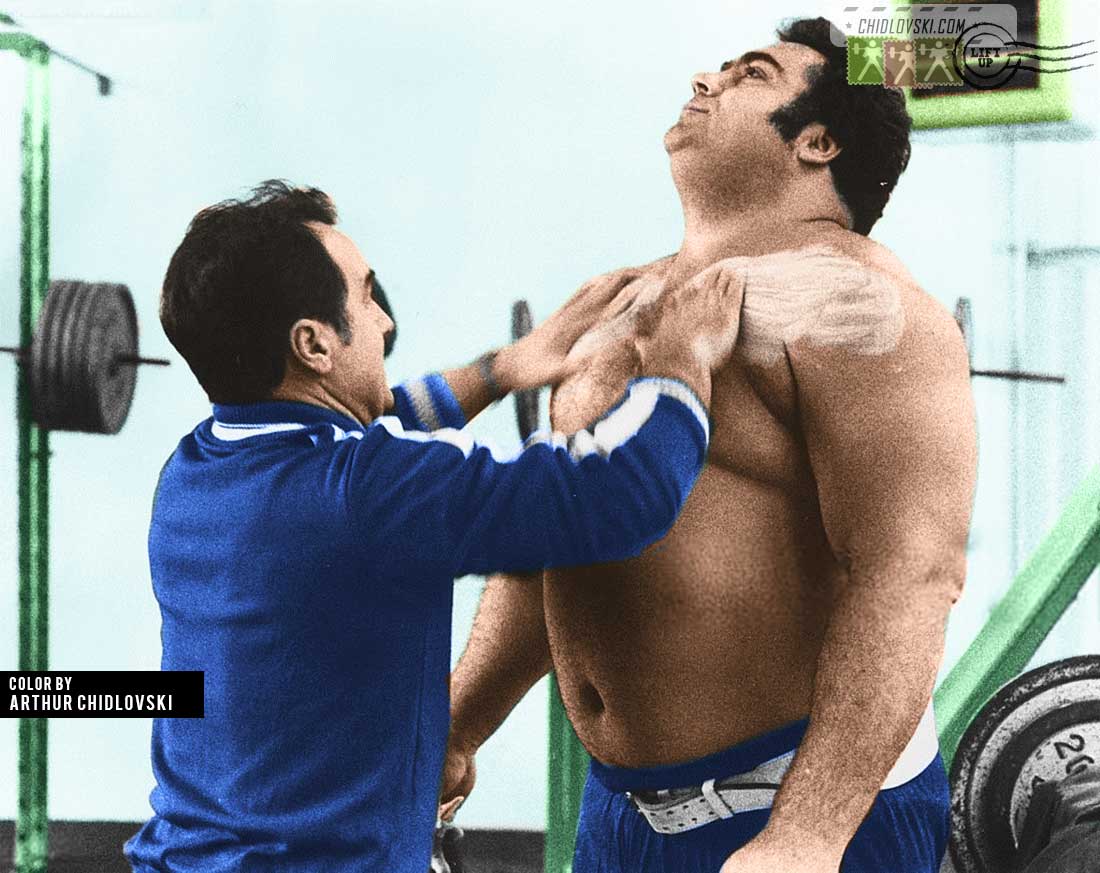 October 28, 1975 – Legendary super heavyweight Vasily Alexeev of Team CCCP is being rubbed down with chalk powder by the Soviet Head Coach Igor Kudyukov before the competition at the Crystal Palace in London.
Vasily Alexeev set 80 world records in his career. One of these records can be seen on the video footage below featuring the Strongest Man in the World invitational tournament held on November 27, 1974 at Crystal Palace in London. Besides Alexeev, there were such invited competitors as Gerd Bonk, Jurgen Heuser (both East Germany), Petr Pavlasek (Czechoslovakia), Aslanbek Yenaldiev, Yury Zaytsev (both USSR). In the last lift of the tournament, Vasily Alexeev jerked 242.5kg and set a new world record of the time.
---