Training Session in the Legendary U.S. Gym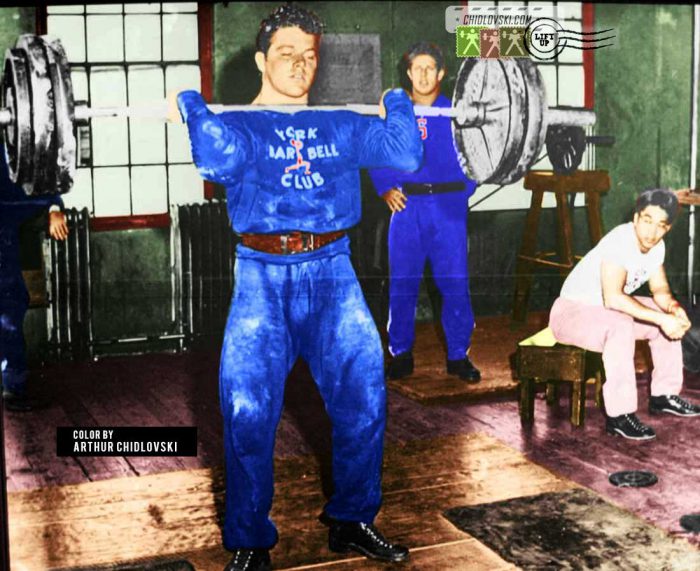 On the History in Color photo, legendary U.S. weightlifters are training in the good old York Barbell gym in York, PA.
I know it might sound too pathetic – too many "legendaries" here. It's too challenging not to get over excited touching this era in weightlifting history.
Dave Sheppard is performing clean-and-jerk lift in front.
Behind him, Clyde Emrich is watching his teammate lifting.
On the right, there is the greatest Tommy Kono observing the training of Dave Sheppard.
This is the old U.S. weightlifting classics in color!