Yury Chimrov (USSR)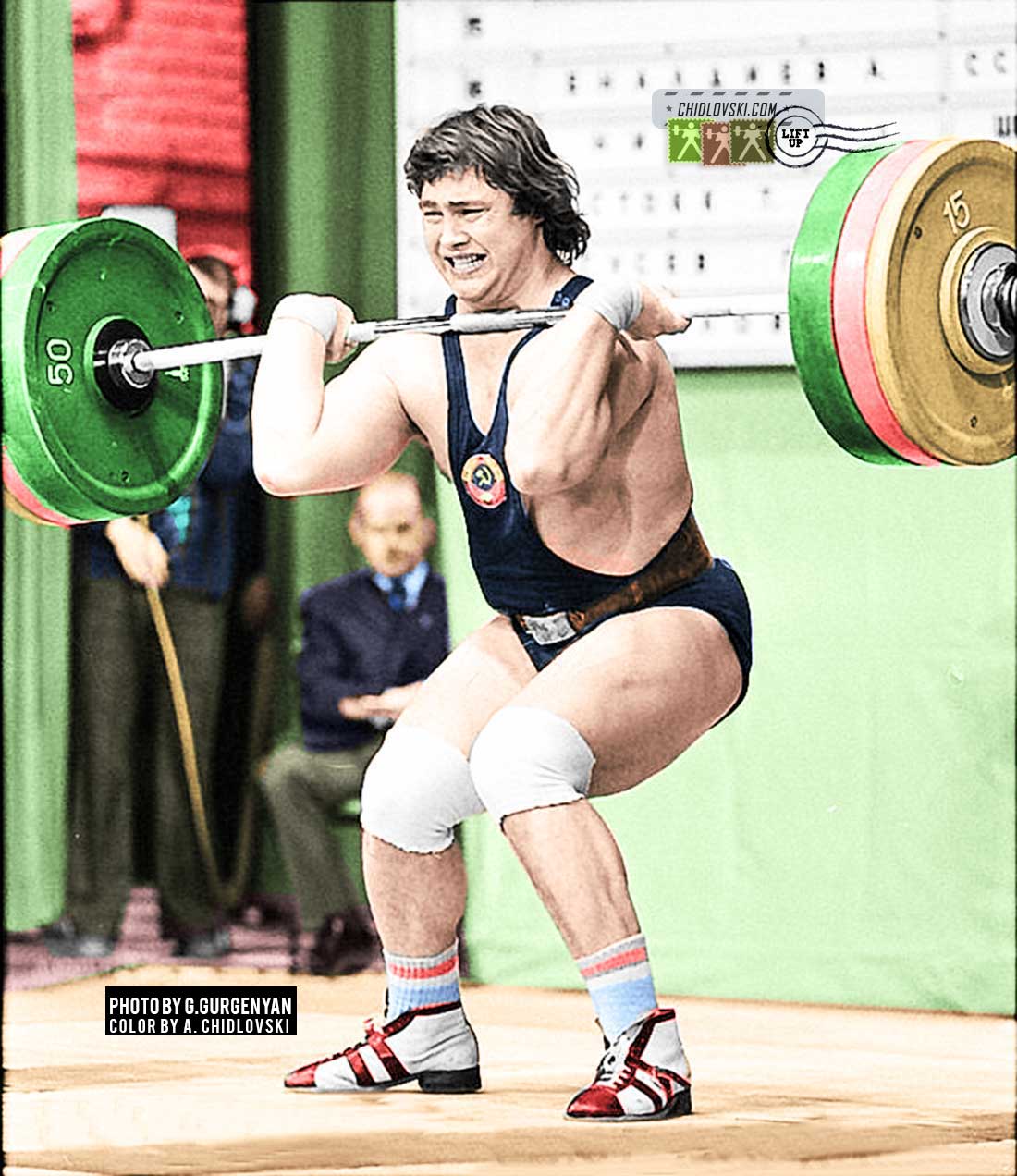 Yury Chimrov (b. 1956, shown on the cover photo) was one of the young and promising Soviet heavyweights of the late 1970's and early 1980s.
He competed for the Dynamo club of  Donetsk, Ukraine in the 110kg weight class and was one the candidates to the national team.
However the competition between the Soviet heavyweights in this class was tough. Sometimes it was more difficult to win internal competitions than the World championships in this class and Chimrov was one of many who didn't get a chance to compete for the country at the top international level.
At the 1983 USSR Championship in Novosibirsk, Chimrov won a bronze medal with 405kg total (180+222.5).
Chimrov's personal best result in the competionss was 415kg (185+230). He reached it at the USSR Spartakiad in Moscow in 1983.