Puerto Rico Strongest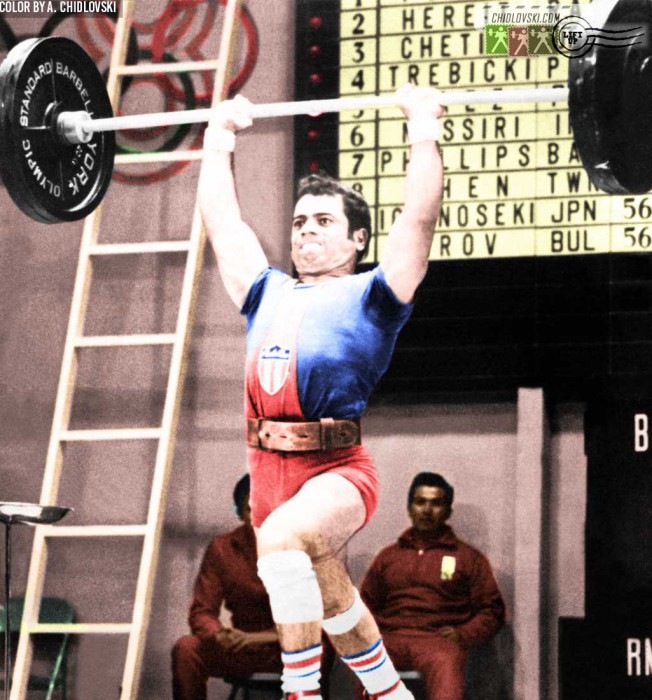 October 13, 1968, Mexico City, Mexico – Fernando Baez of Puerto Rico competes in the bantamweight class at the 1968 Summer Olympics.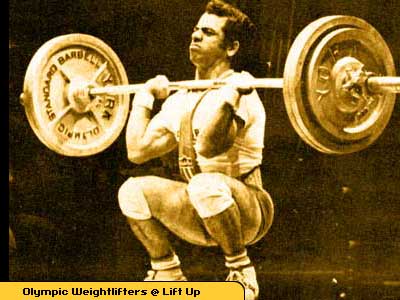 Fernando Baez (born in 1941) competed  in the 56kg class and won a bronze medal at the 1969 World Championship in Warsaw, Poland. He was a 3x medalist at the Pan American Games. In 1967, he won his gold medal in Winnipeg and then brought home medals from both tournaments held afterwards – silver (1971) and  bronze (1975) medals.
Baez had a long and distinguished career on the competition platform. He was a 4-time Olympian. He competed for Puerto Rico in Rome (1960), Tokyo (1964), Mexico-City (1968) and Munich (1972).
At the 1968 Olympics (shown on the History in Color cover photo), Baez was second in the press lift and took the sixth place overall in total with 345kg (120+92.5+132.5).
Fernando's strongest side was always his outstanding press lift.
In fact, in his career, Fernando Baez set three world records and all three were in the press part of Olympic weightlifting.
Cheers to Fernando Baez, world class Olympic weightlifter, Puerto Rico strongest!