Dmitry Ivanov: Soviet Sports Writer and Athlete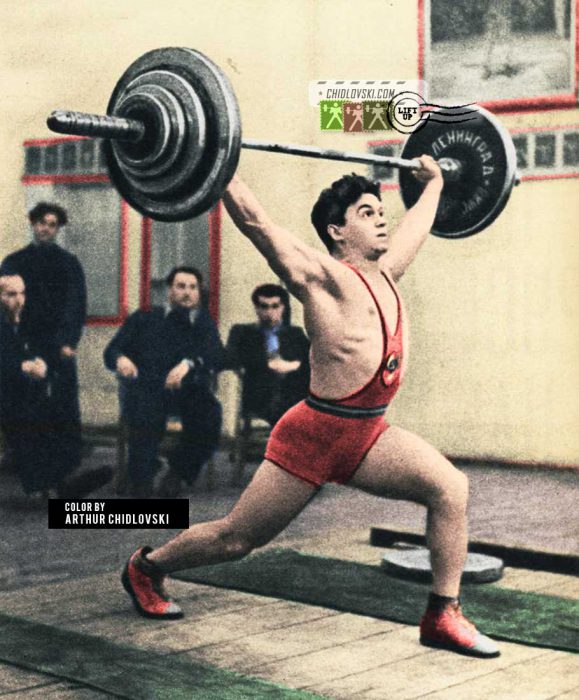 On the "History in Color" cover photo, Soviet lightweight champion Dmitry Ivanov performs a split style snatch in the training hall in the early 1950s.
Dmitry Ivanov (1928-1993) was one of the most known journalists that provided coverage of Olympic weightlifting in the Soviet press for decades.
Ivanov wrote articles for the "Soviet Sports Daily" that was the major daily Soviet newspaper and the major information source on sports events in the world. So, several generations of Olympic weightlifters and fans were getting info and protocols of the Olympic and World Championships and local tournaments through Ivanov's writings.
Besides newspaper reports, Dmitry Ivanov wrote several bestselling non-fiction books about Olympic weightlifters.
Prior to his journalist career, Ivanov was a distinguished athlete and champion. He competed in the 67.5kg class for the Moscow Spartak club and won the USSR championships in 1953 and 1954. In 1952, he won the bronze medal at the USSR nationals.
On the international level, Ivanov won the World championship in Wienna (1954) and European Championship in 1953 and 1954.
Dmitry Ivanov also set 4 world records (3 in the press and 1 in the snatch lift.)