Happy 90th Birthday to Rudolf Plukfelder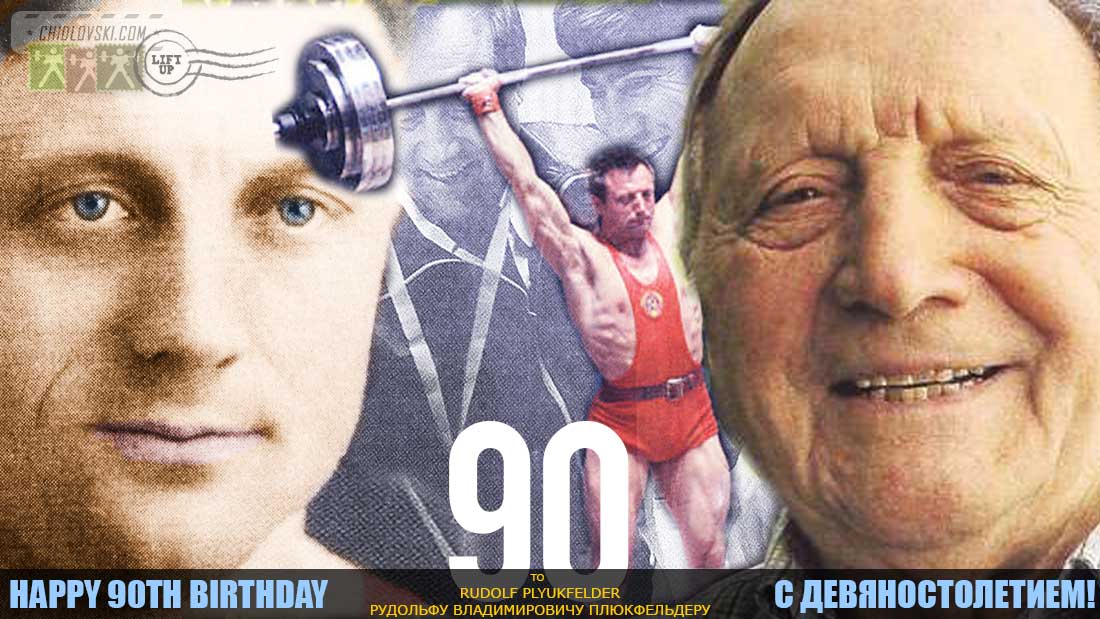 On September 6, legendary Olympic weightlifter and coach Rudolf Plukfelder turned 90!
Rudolf Plukfelder doesn't need special introduction in the world of this sport.
He is an Olympic champion (1964), 3x World Champion, 3x European Champion, 6x USSR Champion, 2x USSR Spartakiad Champion, author of 8 World records. As a coach he prepared legendary Olympic champions and  founded a world famous training school in Shakhty, Russia.
It seems that all the facts, medals and merits of Rudolf Plukfelder are well known. Interestingly  enough, not all of them.
Most of the weightlifting resources list the year of birth of Plukfelder as 1928. However the actual year is 1927. Friends and relatives of Plukfelder know about this. Plukfelder himself wrote about this in his memoirs. So, here it goes:
Happy 90th Birthday to Rudolf Plukfelder!!!!