Jaan Talts Joins the 500 Club (1967)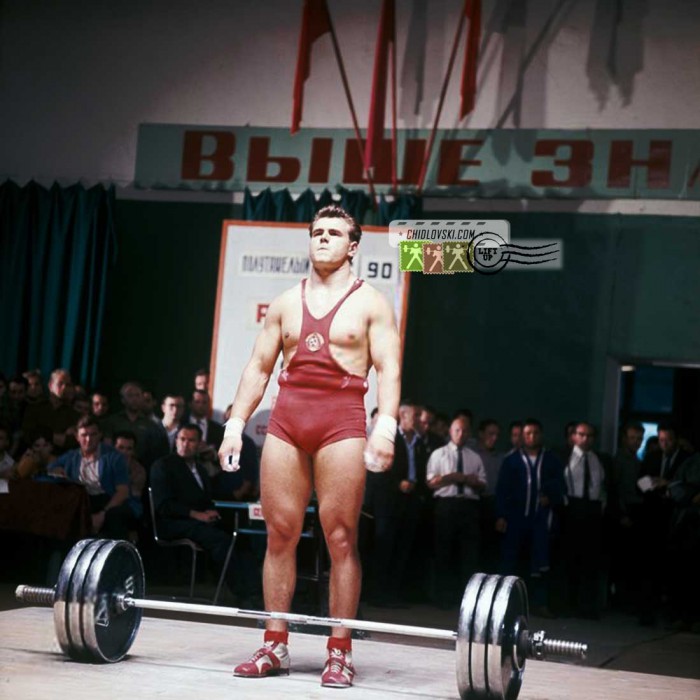 Moscow, USSR, August 1, 1967 – Jaan Talts of Estonia competes in the 90kg of the 1967 USSR Spartakiad weight class at the "Shakhter" (Coal Miner) Weightlifting Hall in Moscow.
Talts won the gold medal with the world record of 502.5 kg in total and became the first middle heavyweight athlete in the world who joined the prestigious 500 Club.
He broke his won world record of 497.5kg that he set two month ago in Sofia, Bulgaria.
On his way to the membership in the 500 Club, Jaan Talts pressed 160kg, snatched 150kg and clean-and-jerked192.5 kg.
At the time, Talts was 23 and it was actually his first gold medal at the national championships.
The final results of the tournament are shown below.
---