It's All About Dr. Blarney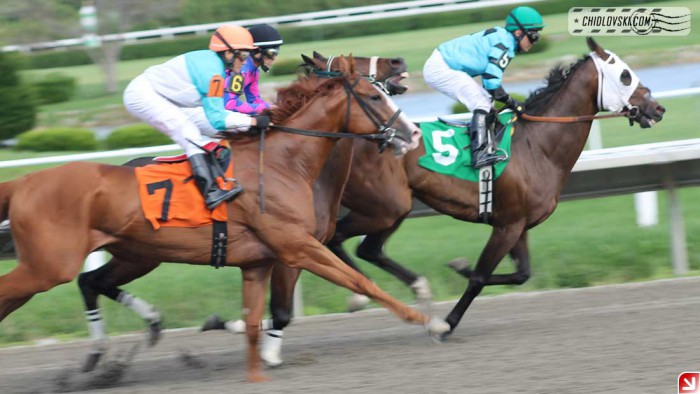 Suffolk Downs – August 6, 2017 – Race 10
Before the race, the announcer mentioned the name of Dr. Blarney about 37 times while introducing the line-up of Race 10.
Dr. Blarney is not a physician or veterinarian. Dr. Blarney is a champion horse that doesn't loose.
According to the intro, other contestants literally had no chance to win over Dr. Blarney in this race. The race started and guess what – it was easily won by… Dr. Blarney!
Brokers Prize came second and J. C. Indy was the third.
Way to go!
On the photo legendary Dr. Blarney led by legendary jockey Tammi Piermarini (#7) are at the beginning of Race 10 this Sunday. #6 is Worth the Worry with Jose Baez on. #5 is J. C. Indy with Rosario Montanez on.
From the Suffolk Downs series at Chidlovski Blog Chidlovski.