… And So the Game Begins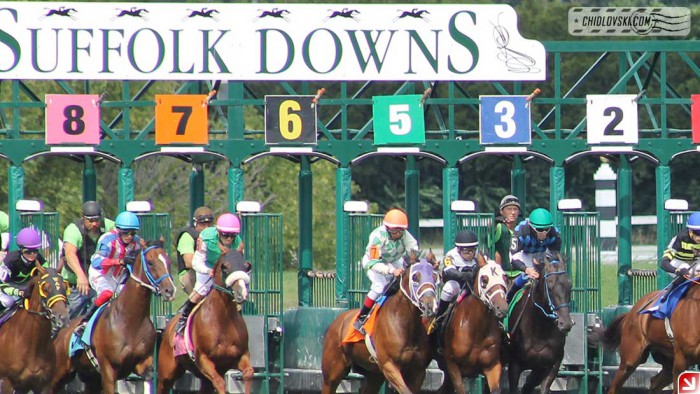 The beginning of one of the races at the Suffolk Downs on Sunday.
It was the second weekend with the live racing events this year. The first one was Saturday and Sunday, July 8-9 this year.
From the Suffolk Downs series at Chidlovski Blog Chidlovski.