Nobody Is Nice When Hungry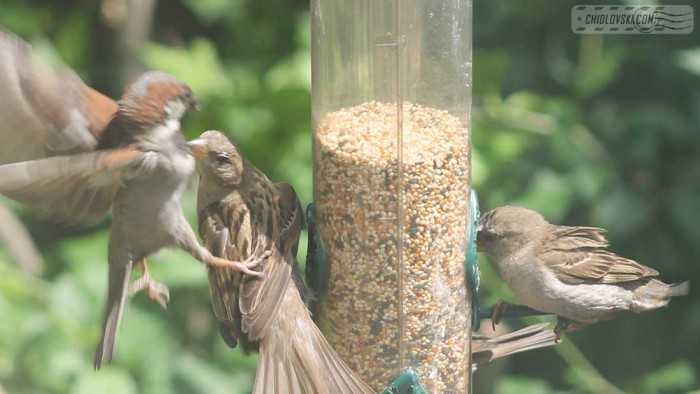 Birds are no exceptions.
I do think that birds have manners and class. Sometimes they loose those.
Here goes the shift change between the sparrows at the birds feeder.
Nobody is nice when hungry. And those guys are always hungry.
From our Birds Photography series at Chidlovski Blog Chidlovski.