Vladimir Ryzhenkov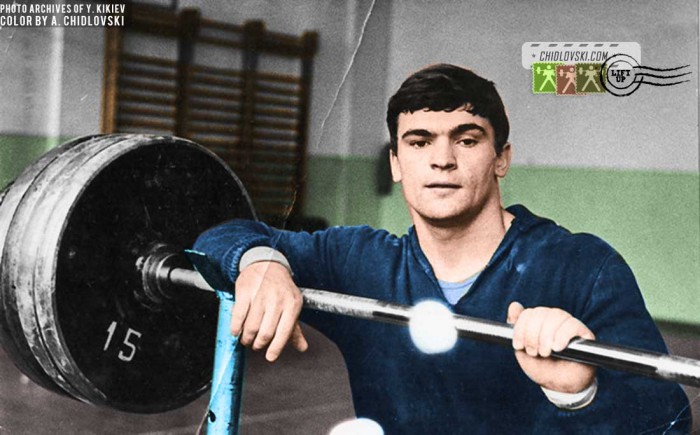 World Champion and author of 12 world records, Vladimir Ryzhenkov (1948-2011) of Dynamo Moscow and Team CCCP Weightlifting during the training session.
Ryzhenkov was one of the world most impressive and brightest stars in the light heavyweight class in the 1970s.
His career ended in 1974 when he injured his elbow trying to snatch a world record at the 1974 World championship in Manila.
He was 26 at that time.
From the History in Color series at Chidlovski Blog Chidlovski.
Previously in the History in Color series: