Mystery Of A Wild Rabbit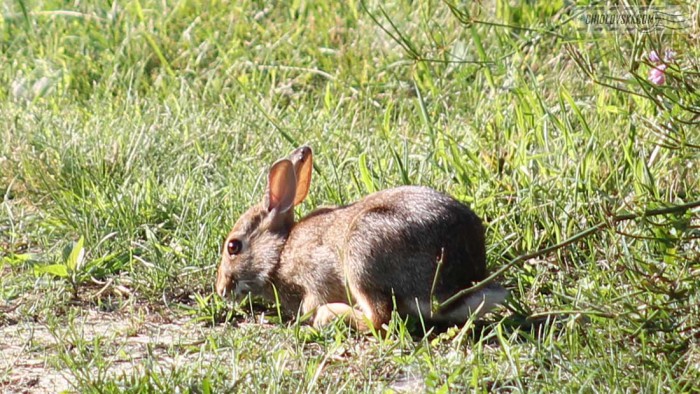 Here is a wild rabbit as he was seen today in the Belle Isle Meadow area.
Rabbits are cute, jolly and fun to watch.
At the same time, there is a certain mystery about the wild rabbits.
Basically, are they totally fearless and brave or are they totally careless and somehow stupid?
No offense, little buddies, but every time I point my camera at them or get closer to have a better view, they make no effort to hide or run for life.
Obviously, I am no wolf or coyote and they sense it but shouldn't there be some caution when seeing strangers?
Oh, well, another rhetoric question @Chidlovski Blog Chidlovski.