Athletic On the Beach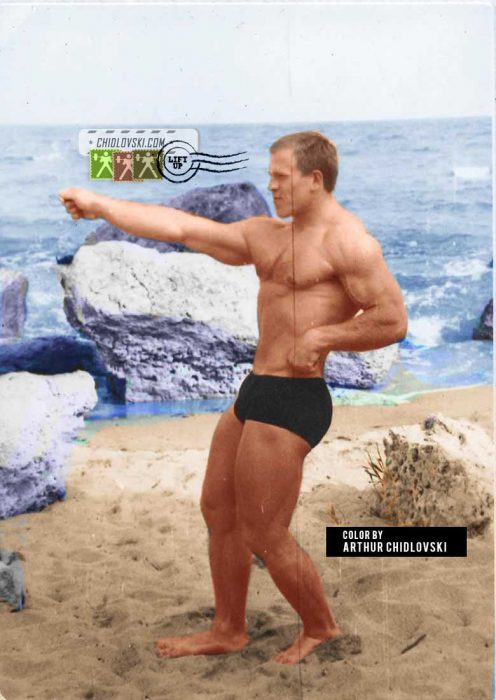 History in Color: World champion Gennady Ivanchenko of Riga, Latvia demonstrates some bodybuilding routines on the beach in the 1970s.
Ivanchenko was a superb Olympic weightlifter who belonged to those who cared about their look and feel on the competition platform.
With his physique and strength, there is no doubt that he could have been a contender in both bodybuilding and powerlifting besides Olympic weightlifting.