Team USA Weightlifting in Munich (1955)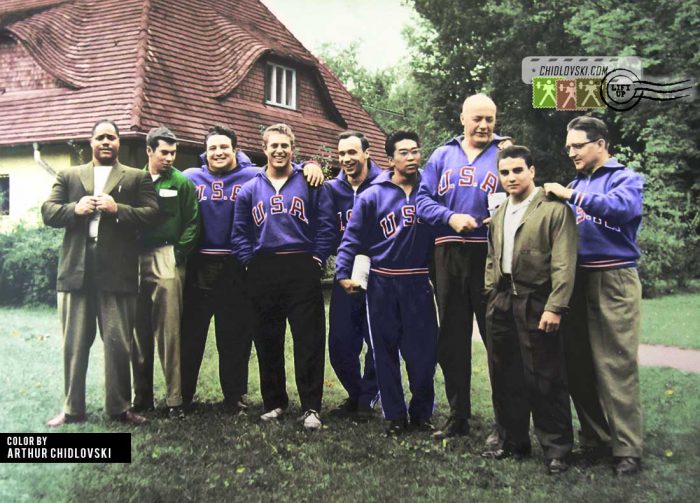 History in Color: Team USA Weightlifting is having a good time in Munich, Germany during the 1955 World Championship.
Left to right:
Jim Bradford (90+kg, silver), Jim George (82.5kg, bronze), Paul Anderson (90+kg, gold), Clyde Elmrich (90kg, silver), Peter George (75kg, gold), Tommy Kono (82.5kg, gold), Bob Hoffman (head coach), Chuck Vinci (56kg, silver), John Terpak (team manager).
Special thanks for the original b/w photo sent to us by Rolf Eberhard (Switzerland)
Note: To view a complete list of the winners in the weight classes above,
please follow the link associated with the weight class.