The Champions of the 1967 Spartakiade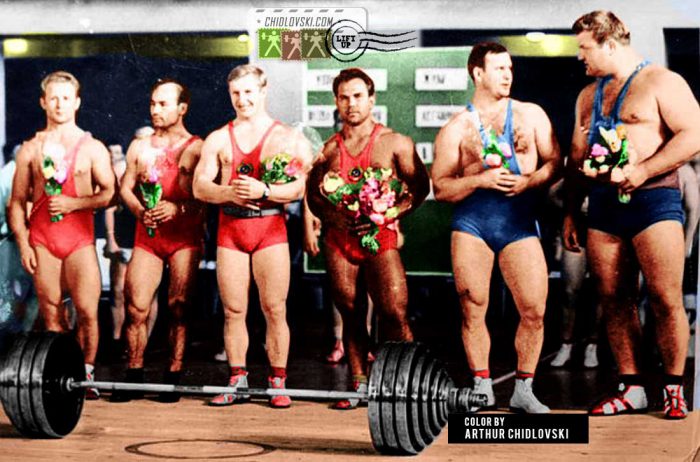 History in Color:
The lineup of the winners of gold medals of the 1967 USSR Spartakiade.
Left to right:
Nikolay Nogaytsev (67.5kg, Dynamo, Moscow), Erkin Karimov (60kg, Burevestnik, Tashkent), Victor Kurentsov (75kg, Army, Khabarovsk), Boris Selitsky (82.5kg, Lokomotiv, Leningrad), Yury Yablonovsky (102.5kg, Avangard, Lugansk), Leonid Zhabotinsky (102.5kg+, Army Zaporozhye)
Note: Alexey Vakhonin (56kg) and Jaan Talts (90kg) are not present in the photo.
Note: To view a complete list of the winners in the weight classes above,
please follow the link associated with the weight class.