Also Known As Oddjob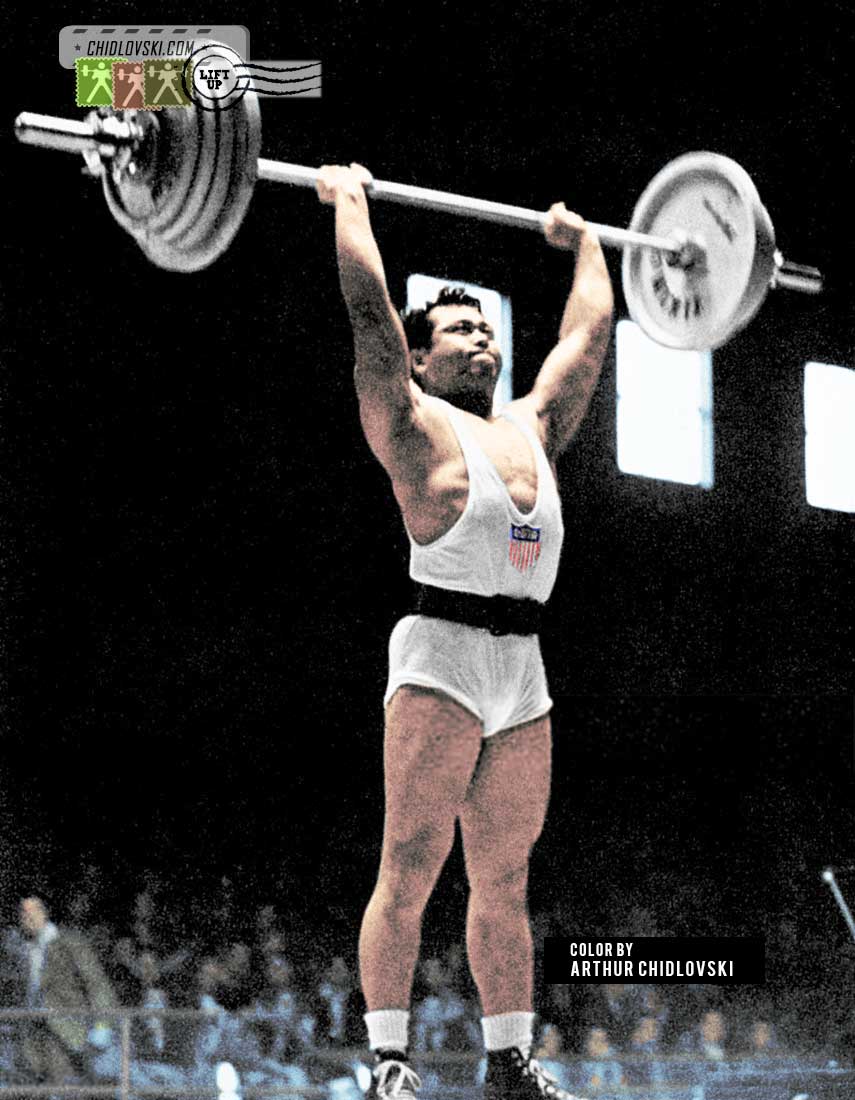 History in Color:
Harold Sakata of Team USA Weightlifting competes at the 1948 Summer Olympics in London.
For the most of the world, he is known as Oddjob from the Goldfinger (1964), one of the classics of the James Bond movies. In his life outside the James Bond movies, Harold Sakata was a distinguished U.S. olympic weightlifter. In 1948, he became a vice champion of the Olympics in the 82.5 class with the 380kg total (110+117.5+152.5).
At first, I wanted to title this article as "the strongest movie villain in the world" but it does require a further research on accuracy.
Too many movies. Too many villains 🙂